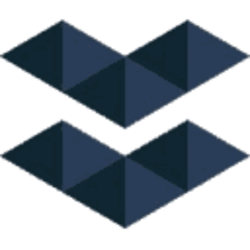 Price
Market Cap
Exchanges
#
Exchange
Pair
Price
24h Volume
Volume %
Elastos details
summary
Elastos is a blockchain-powered Internet in which you have complete control of your digital assets. As a creator, this includes your books, movies, games, etc. Or even as an average user, your data. Besides giving you full ownership of your digital assets, Elastos ensures that you don't have to (or can't) access the Internet when running dapps. Instead, all dapps run on the Smart Web. This separation protects you from malware and other digital attacks that expose you to data and/or content theft. Additionally, the platform is mobile-friendly. And you can run network dapps on nearly every operating system (Android, iOS, PC, etc.). Elastos Runtime gives you the flexibility to run dapps outside of the Elastos operating system. The network includes runtime environments for Android, iOS, Windows, and Ubuntu Linux. Even though the dapps run on... these operating systems, they don't have access to your digital assets, preserving your ownership. ELA is the currency of the Elastos network. You can use them for any activity on the system such as investing in digital assets, trading, or paying fees.
price & media data
24h high/low:
$1.68 / $1.59
All-time-high price:
$89.14
All-time-high date:
Feb 24, 2018
Distance All-Time High:
-98.13%
Market Capitalization today:
$24,171,775
Media Volume 7 Days:
3
Media Volume Rank:
53
technicals
Circulating Supply:
14,514,691 ELA
Total Supply:
34,065,709 ELA
Proof Type:
N/A
Hashing Algorithm:
N/A
ico stats
Whitelist:
-
Presale:
-
Public sale:
01-02-2018 until 01-02-2018
Ticker:
ELA
Platform:
-
Country:
CN
Accepting:
-
Restrictions:
N/A
Soft Cap:
-
Hard Cap:
-
Total Tokens:
34,065,709
Available for Sale:
-
Price:
1 ELA per 0.00125 BTC
Total Raised:
94,100,000 USD
Bounty:
-
KYC Required:
No
Elastos news response chart
CHAIA aggregates news from the web based on keywords, context and quality parameters.
Elastos Newsfeed