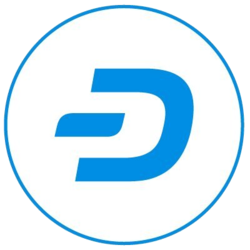 Price
Market Cap
Exchanges
#
Exchange
Pair
Price
24h Volume
Volume %
Dash details
summary
Dash (DASH) is digital cash designed to offer financial freedom to everyone. Payments are instant, easy and secure, with near-zero fees. Built to support real life use cases, Dash is the leading decentralized payment solution. Users can purchase goods at thousands of merchants and trade it at major exchanges and brokers around the globe. Since its creation in 2014, Dash has demonstrated leadership in innovation and pioneered groundbreaking features such as: -Two-tier network with incentivized nodes and decentralized project governance (Masternodes) -Instantly settled payments (InstantSend) -Instantly immutable blockchain (ChainLocks) -Optional privacy (PrivateSend)...
price & media data
24h high/low:
$73.55 / $71.53
All-time-high price:
$1,493.59
All-time-high date:
Dec 20, 2017
Distance All-Time High:
-95.13%
Market Capitalization today:
$687,498,367
Media Volume 7 Days:
22
Media Volume Rank:
22
technicals
Circulating Supply:
9,454,333 DASH
Total Supply:
18,920,000 DASH
Proof Type:
PoW/PoS
Hashing Algorithm:
X11
Block Time:
140 s
Block Reward:
2.8847249981016 DASH
Dash news response chart
CHAIA aggregates news from the web based on keywords, context and quality parameters.
Dash Newsfeed